From Here to There Traveling Exhibit Members-Only Preview Party
October 2, 2021 @ 9:00 am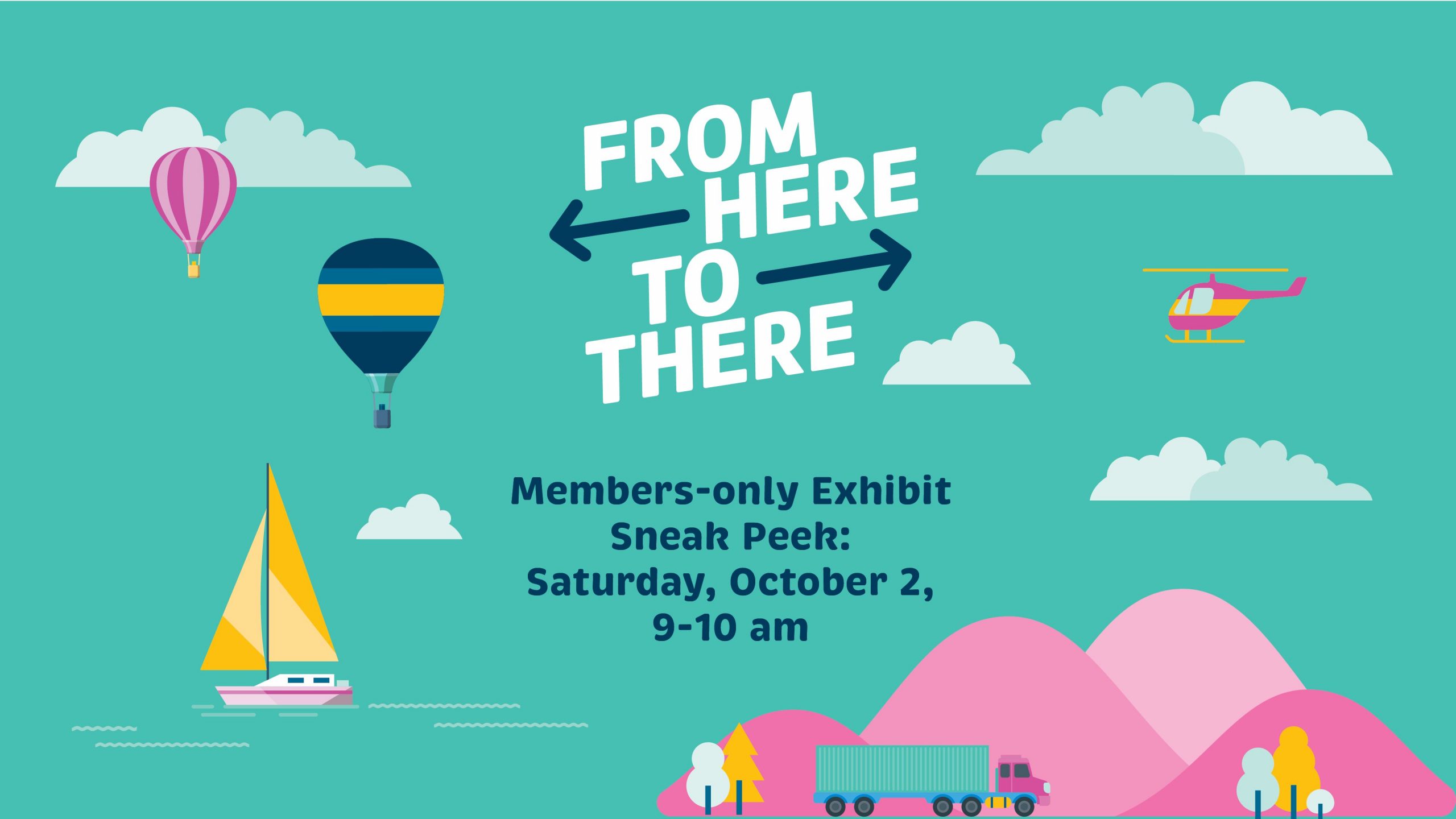 All ECHO Members are welcomed to come enjoy an exclusive first look at ECHO's From Here to There special exhibit! Explore the science of how things move by land, sea, and air as you experiment with hands-on exhibits that make learning about gravity, friction, and the laws of motion fun.
During this event the entire Museum will be open to explore and discover.
Funded by National Science Foundation. Created by Sciencenter and Rochester Museum & Science Center.