Human Plus Exhibit Member Opening
May 21 @ 5:00 pm

-

7:00 pm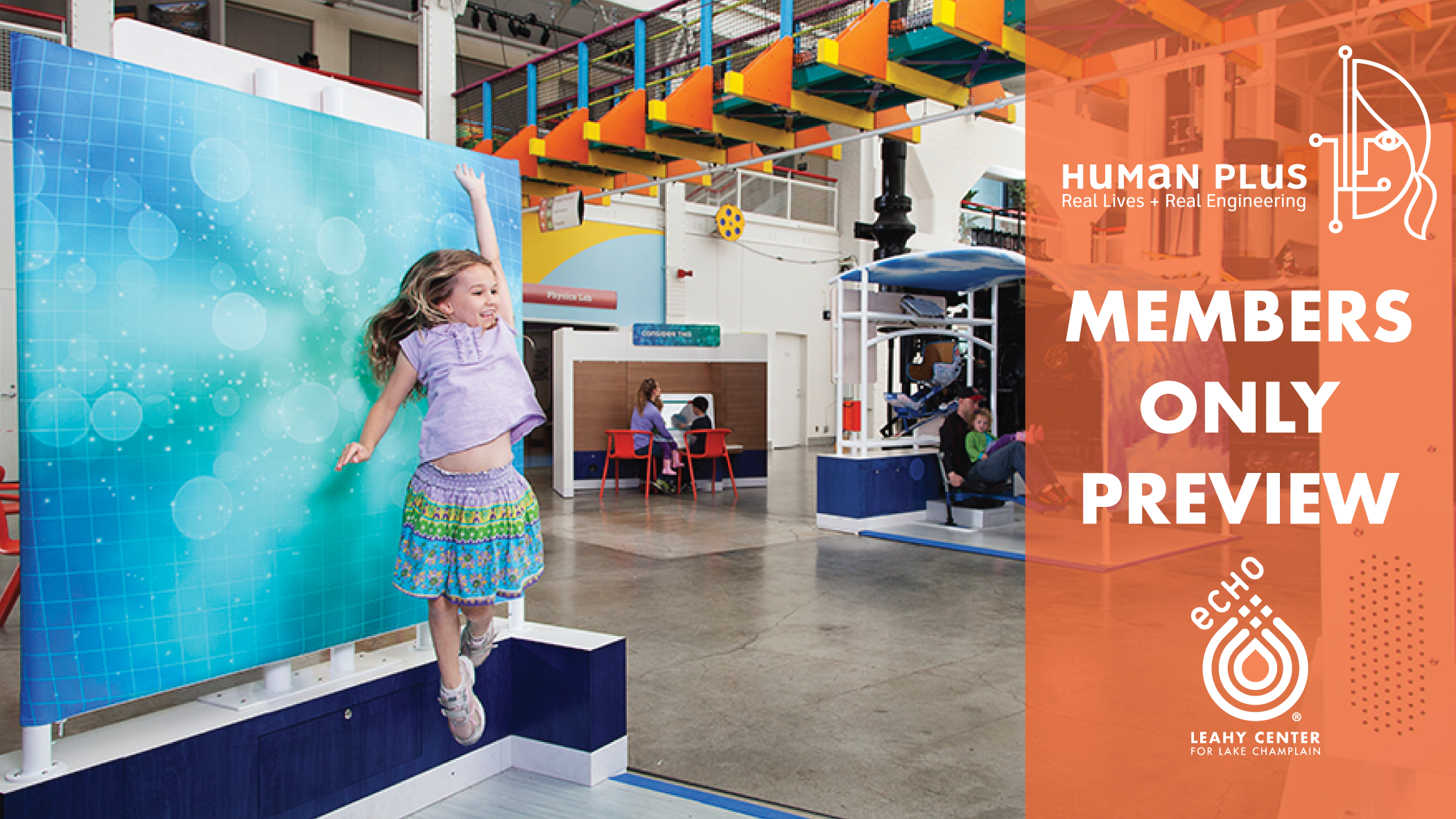 RSVP here: https://echohumanplus.eventbrite.com
All ECHO Members are welcomed to come enjoy an evening at ECHO to experience the first look at Human Plus: Real Lives + Real Engineering exhibit! Human Plus offers visitors a chance to explore and create a range of both low- and high-tech tools that restore and extend the abilities of the human body! In addition to sharing compelling engineering stories from an exciting and innovative field, interactive exhibits involve visitors in simulated ski racing with a mono-ski, using the wheels of a wheelchair to DJ, engineering unique design solutions and even controlling a computer with just a nod of the head! During this event the entire Museum will be open to explore and discover.
Questions or acommodations needed? Contact Kelsey at kvonderlinn@echovermont.org
Not a member? Sign up today!