Spring Leapers Vacation Camp
April 23, 2018 @ 4:30 am

-

April 27, 2018 @ 11:00 am

$60 – $65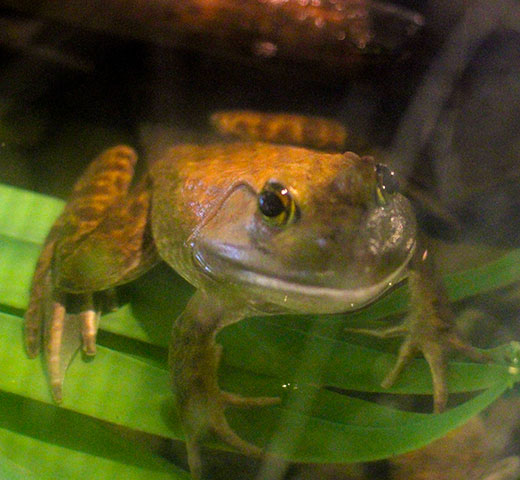 Grades K-5th
Spring has arrived and ECHO's animal ambassadors are emerging from their winter hideaways! Each day will be a discovery of our amphibian's unique adaptations.
Frozen Wonders (Monday)
As we wish away the cold, we'll investigate how frogs prepare for and survive Vermont's cold winters.
Sounds of Spring (Tuesday)
Do frogs in VermontRibbit? We'll explore the sounds that come from our backyard wetlands.
Gooey Globs (Wednesday)
Not all frog, toad, and salamander eggs look the same. Join us as we examine what that blob in the pond is!
Colors Splash (Thursday)
How important is color to a frog? We will look at some frogs in Vermont with a unique ability to blend into their environment.
Spring Hazards (Friday)
Amphibians emerging in the spring have more than a cold snap to worry about. We will study what impacts humans have and how we can help them overcome these hazards.
Member: $60/day
Non-Member: $65/day
Register for Any or All Days