Let ECHO bring our interactive STEM exhibits to you!
Our truck travels with enough STEM fun to fill a gym and anchor your community event. Our festival features engaging activities for all ages, including a 12 foot tall wind wall, coding robots, giant blue building blocks, a 30 foot Lego race track, and more. 
Event Duration: 2 hours
Cost: $800
Additional Travel Costs: $0.58/mile round trip
For more information please contact Caroline Frigon at (802) 864-1848 x134 or send your question to cfrigon@echovermont.org.
This program was made possible in part by the Institute of Museum and Library Services MA-10-18-0192-18, the Canaday Foundation, and the Mergens Foundation.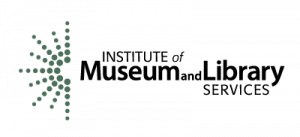 Festival Includes:
2 ECHO Staff-Led Activities
We can bring up to one additional guided activity that can be run by a volunteer you provide
LEGO Gravity Racers
Mini Zipcart Engineering
Circuit Blocks
Kibo Robots
Paper Rockets/Gliders (Outside)
Paper Airplane Launch Station
Minibot Programming
MagLev WindRacers
An Assortment of Self-Guided Activities
Depending upon available space
Big Blue Blocks
Air Tubes
Vertical Fliers
Bernoulli Basketball
Bike Generator
Spin Chairs
STEM FESTIVAL OUTREACH EVENT REGISTRATION
Once our registrar receives your online requests, we will call/email to confirm your STEM Festival outreach dates and logistics. If you have problems sending the Registration Form online, please call us at (877) 324-6386 x124.
PLEASE NOTE
Cost: $800 plus $0.58/mile round-trip mileage fee.
$100 discount available for schools with at least 1 Classroom Membership.
If you require additional support, thanks in part to our generous underwriters, we have a limited amount of match funding available to schools located in underserved communities. Click here to fill out a Match Fund Request Form.
Please fill out this form in its entirety.