Let ECHO bring our interactive STEM exhibits to you!
Our truck travels with enough STEM fun to fill a gym and anchor your community event. Our traveling festival features engaging activities for all ages, including a 12 foot tall wind wall, coding robots, giant blue building blocks, a 30 foot Lego race track, and more. 
Activities may include as many of the listed self-guided activities as your space can hold, along with two staff-guided activities run by ECHO staff. If you have school staff or volunteers for the event, an additional staff-guided activity can be added. We also encourage your teachers and students to run their own activities that highlight classroom learning.
Event Duration: 2 hours
Cost: $800
Additional Travel Costs: .58/mile round trip
For more information please contact Caroline Frigon at (802) 864-1848 x134 or send your question to cfrigon@echovermont.org.
This program was made possible in part by the Institute of Museum and Library Services MA-10-18-0192-18, the Canaday Foundation, and the Mergens Foundation.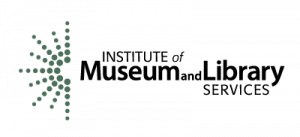 Possible Self-Guided STEM Activities:
Big Blue Blocks
Air Tubes
Vertical Fliers
Bernoulli Basketball
Bike Generator
Spin Chairs

Possible Staff-Guided STEM Activities:
LEGO Gravity Racers
Engineering in Action: Zipcarts
Circuit Blocks
Kibo Robots
Paper Rockets/Gliders (Outside)
Paper Airplane Launch Station
Minibot Programming
WindRacers
MagLev

STEM FESTIVAL OUTREACH EVENT REGISTRATION
Once our registrar receives your online requests we will call/email to confirm your STEM Festival outreach dates and logistics. If you have problems sending the Registration Form online, please call us at (877) 324-6386 x124.
PLEASE NOTE
Cost: $800 plus $0.58/mile round-trip mileage fee
$100 discount available for schools with at least 1 classroom membership
If you require additional support, thanks in part to our generous underwriters, we have a limited amount of match funding available to schools located in underserved communities. You will be directed to fill out a  Match Fund Request Form during the process of filling out the STEM Festival registration form.
Please fill out this form in its entirety.