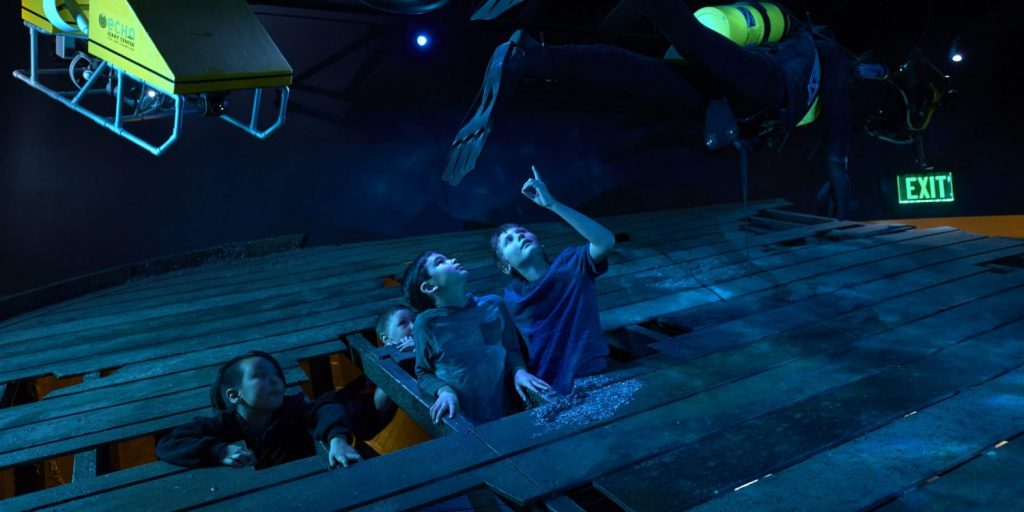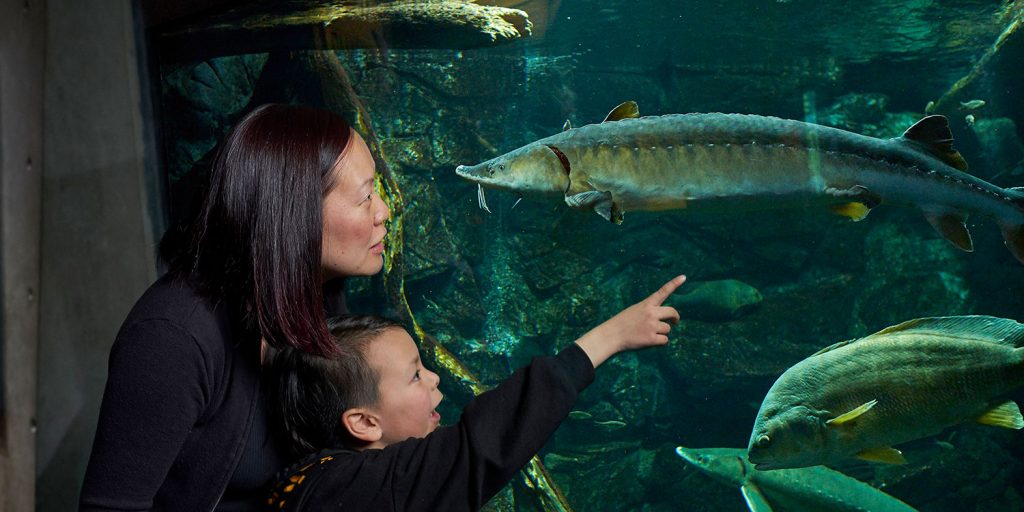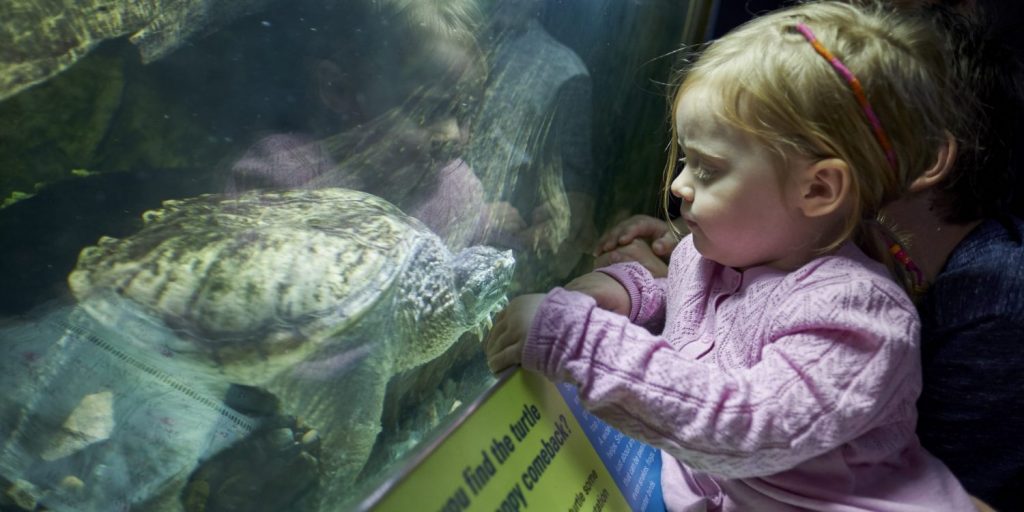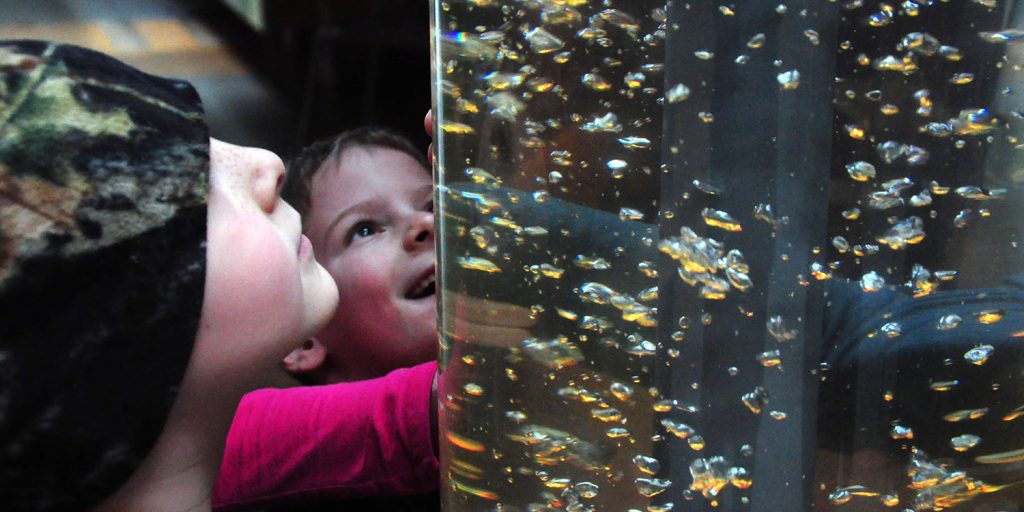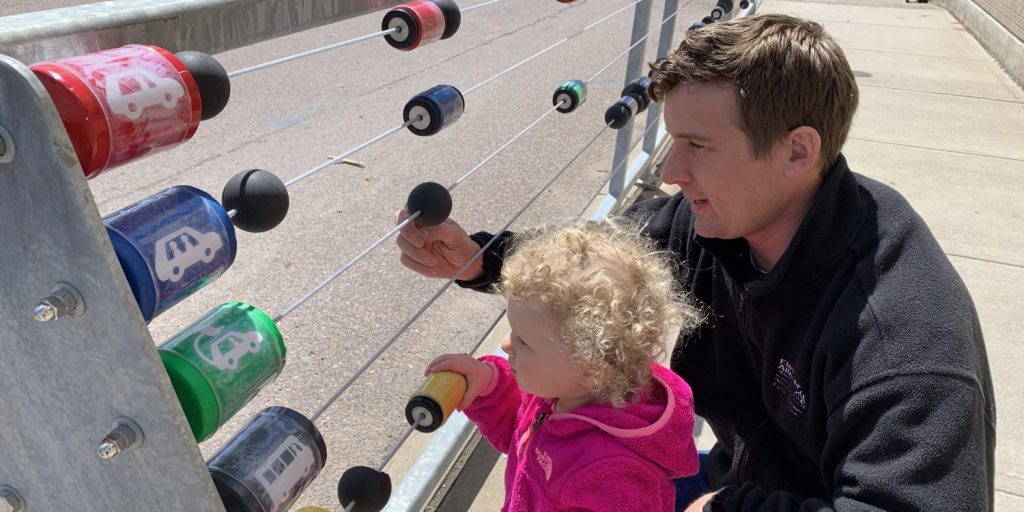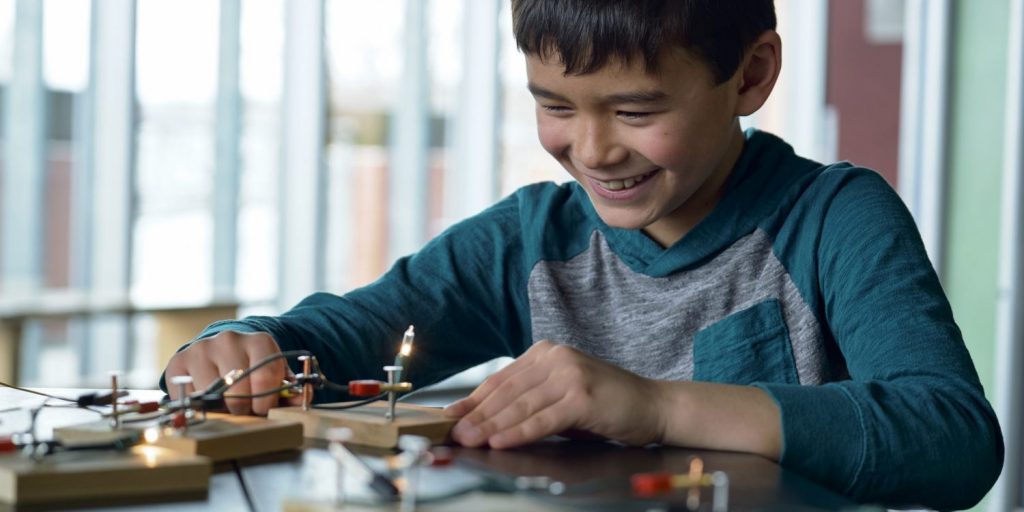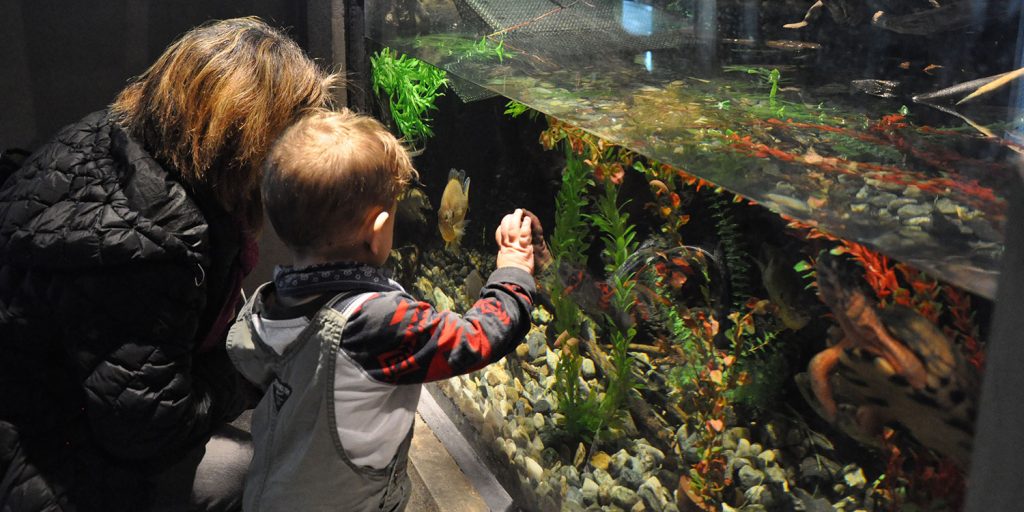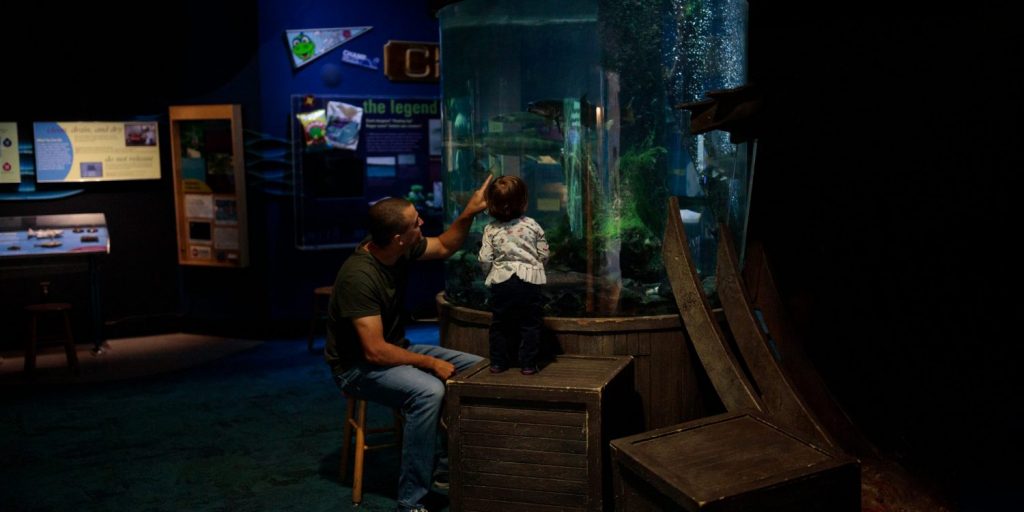 Engaging families in the joy of scientific discovery and wonder of nature
ECHO's engaging, interesting, relevant and fun exhibits and programming that make sure that each visit offers something new and something memorable. From the more than 70 species of animal ambassadors to a look ahead at what must be done to keep Lake Champlain healthy and vibrant, ECHO has something for everyone.
Into the Lake
Dive into the Lake with us and discover the mysteries hidden below.
Explore a life-sized recreation of The General Butler, which is 1876 set sail from Isle La Motte, destined for Burlington. As The General Butler approached Burlington's breakwater, an intense winter storm stirred up incredible waves that raised and smashed the Butler into Burlington's breakwater. Moments later, as the last of the vessel's crew jumped ship, down it went to the bottom of the lake. Explore a life-sized recreation of this shipwreck and learn about this and the estimated 300 other shipwrecks that make up Vermont's Underwater Historic Preserve in Lake Champlain.
Is the Legend of Champ a myth or reality? In 1609 Samuel de Champlain spotted a twenty foot serpent in what was to become Lake Champlain. The Abenaki and Iroquois cultures have their own legends about a Lake creature. So does Champ exist? You decide! See images from Champ sightings. Discover the stories of those who have seen Champ, and hear biologists' reflections on whether or not Champ lives in Lake Champlain.
The Lake Champlain Aquatic Display contains some of the biggest and most impressive fish found both at ECHO and in Lake Champlain. Check out the daily program schedule to see if there will be a live feeding today!
Land of Opportunity
From the alpine zone of the surrounding mountains to the sparking shores of Lake Champlain, the Lake Champlain Basin provides a land of opportunity for plants and animals, including humans. The Land of Opportunity exhibit highlights some of the fascinating interactions between nature, plants, animals, and the resources that exist within the Basin. How do we all utilize these natural resources? How does nature foster or limit the opportunities that abound?
Indigenous Expressions
Built in collaboration with scholars and experts, including Smithsonian Institution Archaeologist and Anthropologist Stephen Loring and Abenaki Historian Frederick Wiseman, this exhibit explores the human-landscape connections that go back thousands of years, from the Paleoindians of the last Ice Age to the Abenaki and Mohawk today.
Also check out ECHO's Indigenous Expressions film series:
Energy Commons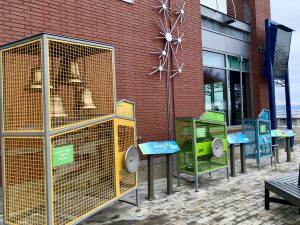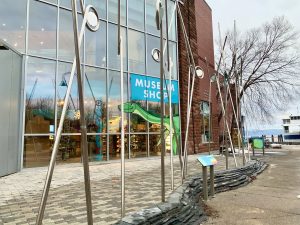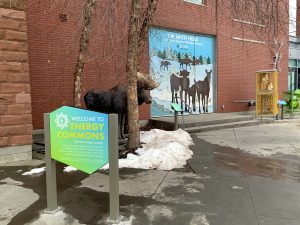 Energy Commons invites people to explore our past, present, and future relationship to energy through interactive experiences and social connection. It is a waterfront destination and a means for improving a neighborhood, city, and region. More than an outdoor exhibit, it is a public space that strengthens the connection between people, place, and our shared energy future.
Energy Commons bridges two primary needs essential to our community's future—revitalization of a formerly industrial waterfront and reimaging of our relationship to energy. Located at a bustling intersection of bikes, trains, busses, and pedestrians, it is the gateway to the waterfront and a civic hub where vehicles, people, and ideas naturally flow.
Champ Lane
This incredible exhibit, created especially for ages 0-6, engages children in science play, or learning about science using open-ended play scenarios. This means interacting with the world through all five senses, meeting science tools for the first time and becoming comfortable with them, refining balance and developing spacial awareness, and sorting, categorizing, or counting objects to learn the basics of mathematics. See more information here.
Action Lab
This is currently closed and under construction. Teens and adults can engage in this sophisticated take on ecology. Shape watersheds using the augmented reality sandbox, created by the LakeViz3D project – UC Davis KeckCAVES, UC Davis Tahoe Environmental Research Center, Lawrence Hall of Fame, ECHO Leahy Center for Lake Champlain, and Audience Viewpoints. Watch water flow through a watershed you created to illustrate how the landscape is connected to its water.
Take a trip down the 120-mile virtual Lake Champlain or view sunsets going back a year with the Lake Expedition Station. See with your heart at the Eastern Spiny Softshell Turtle viewing station. These baby turtles are overwintered at ECHO as part of a collaboration with Vermont Fish and Wildlife. Young members of the threatened species receive food, care, and attention before being released into Lake Champlain in the summer.
Before the Basin
This exhibit is currently closed due to construction. Travel back in time to explore the world of the Champlain Valley when the Adirondack Mountains were as high as the Himalayas. Or to the time when beluga whales and seals swam in the salty waters of the Champlain Sea. Touch a live sea star, build your own mountain, or try your hand eroding rocks. These activities and much more await your explorations as you uncover the mysterious time Before the Basin.