In-Person School Outreach
Note: We are currently booked up for next school year, but are working on adding new dates soon. Please fill out our STEM Festival Interest Form to receive updates on our availability, and check back on this page for updates.
Our truck travels with enough STEM fun to fill a gym and anchor your community event. Our STEM in Motion Traveling Festival features engaging activities for all ages, including a 12 foot tall wind wall, giant blue building blocks, a 30 foot Lego race track, ECHO STEM Festival Guide, planning support, and more. Let ECHO bring our interactive STEM exhibits to you! 
Event Duration: 2 hours
Cost: $1500 + $0.58/mile round trip
Note: We have match funding available for schools located in underserved communities that do not have grant support or other third-party sponsors for their event. Click here to fill out a Match Fund Request Form.
For more information please contact Kate Boissoneault at kboissoneault@echovermont.org
This program was made possible in part by the Institute of Museum and Library Services MA-10-18-0192-18, the Canaday Foundation, and the Mergens Foundation.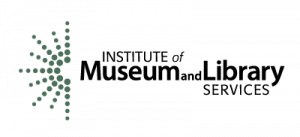 Festival Includes:
3 ECHO Staff-Led Activities
LEGO Racers
Paper Airplane Launcher
Rigamajig
An Assortment of Self-Guided Activities
Depending upon available space
Big Blue Blocks
Wind Wall
Vertical Flyers
Bike Generator
Circuit Blocks
Panelcraft Jumbo Magnetic Tiles
Spin Chairs