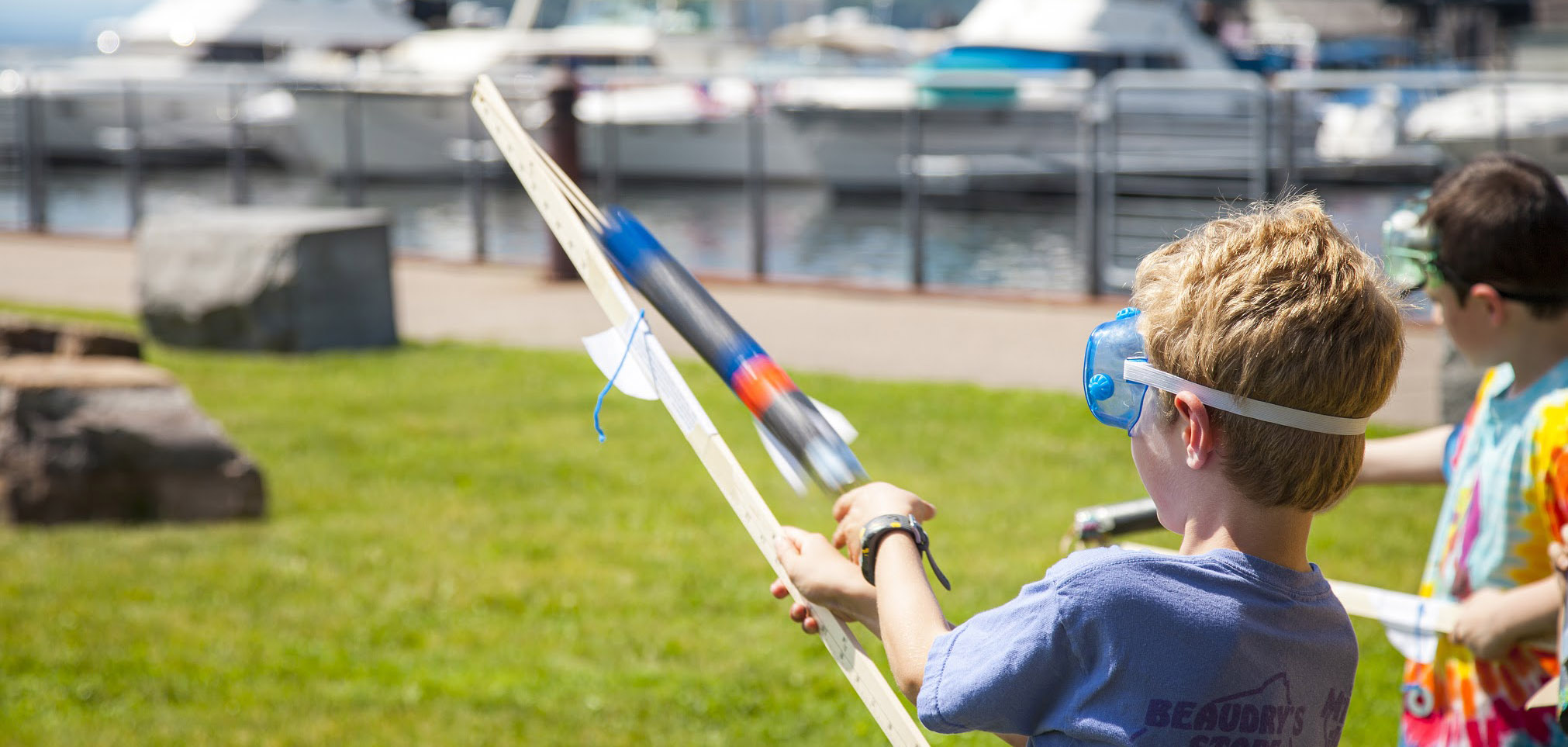 ECHO STEM Camps Are Currently Open
Currently, we have confirmation that our camp can run under strict guidelines. We will only be able to move forward as planned if the State of VT continues to allow camps to run and our small program continues to be able to surpass these guidelines. If we need to cancel camp, we will issue a full refund to all registrants; if you would like to withdraw your camper, let us know 4 weeks in advance in order to receive a full refund. Keeping in mind these guidelines established for everyone's safety and well being, this year's camps will look quite a bit different than previous years. 
Please note: The VT Department of Health recommends that campers with health conditions that may put them at higher risk, such as asthma or diabetes, not participate in childcare/camp programs this summer. Please speak to your  pediatrician. 
Feel free to reach out to us via email at camps@echovermont.org with any questions or concerns.
FINAL PAYMENT: If you chose the partial payment option when registering for camps, please use the link below to complete your payment and confirm your registration. Final payment is due four weeks from the start of camp.
Here are some key changes for Summer Camps 2020:
Our curriculum is designed to accommodate physical distancing guidelines. Each week will be a "best of" selection of activities. We're calling it ECHO STEM Camp, and we're pretty excited to show you what we've come up with. Normally, we rely heavily on hands-on, collaborative projects, but this year we'll be incorporating more awesome science demonstrations, independent engineering challenges, and outdoor play. 
To enable us to sanitize our space, prepare ample activities for our campers and keep the same staff throughout the week, we are not able to offer aftercare

, so the day will run from

8:30 am to 3 pm. 
Drop-off and pick-up will look different. Parents and caregivers will not be allowed to enter the building. We'll share more details about exactly what the process will look like soon.
Your camper will need to bring a morning snack in addition to a nut-free lunch and a water bottle – we will not be able to provide snacks to all of our campers. Please reach out if this is a challenge for any reason. We are here to help. 
Staff will wear masks, and we strongly recommend that kids do, too. It's going to be an adjustment, but we'd like everyone to try.
When ECHO reopens to the public, there will be no cross-contact between camps and guests. We won't share spaces (including bathrooms) and any movement of camps around the museum during hours that we are closed to the public will be preceded and followed by cleaning in accordance with CDC guidelines. 
Some tips: have kids choose or even decorate their own mask, have honest conversations about how wearing masks helps us keep each other safe, and try to acclimate slowly to wearing a mask for long periods of time. We'll send along more ECHO-specific resources to help ease campers' anxieties, but feel free to contact us if your camper needs any specific support.
ECHO offers one-day and week-long science, stewardship, and design themed day camps during summer break and school vacation
Set against the backdrop of the bustling Burlington Waterfront, a day at ECHO camp can move from an impromptu, behind-the-scenes observation of ECHO's animal care activities to a lakeside game of Turtle Tag to an underwater robot-enabled search for Champ.
General Info
AFTERCARE: Aftercare is not available for summer camps 2020.
CAMP SCHOLARSHIPS: ECHO has limited scholarship funds available for those requiring financial assistance to participate in our camps. Click here to apply.
Questions? Contact camps@echovermont.org
Camp Emergency Cell Phone Number:
(802) 503-8986
Camp Staff
Our stellar camp team is composed of year-round ECHO educators, seasonal staff with backgrounds in science and education, and members of ECHO's environmental teen leadership program. We believe the intimate, responsive atmosphere of our camps is what makes ECHO Camps a truly engaging experience. Therefore, we ensure a low instructor-to-child ratio of approximately 1:6. Past guest instructors have included scientists from UVM's Rubenstein Ecosystem Science Lab, members of ECHO's animal care team, and robotic engineers from Greensea Systems Inc.