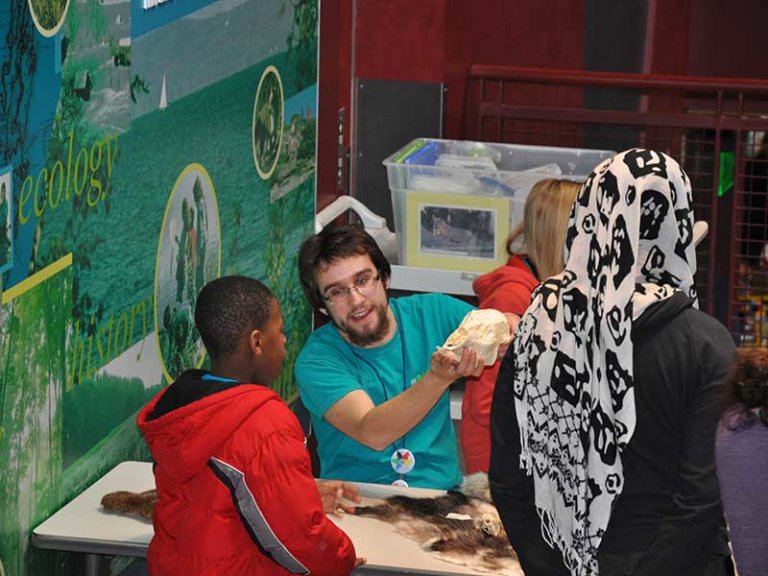 What is E-Team?
Our teen leadership program, E-Team, is a way for teens to directly engage visitors through science-related activities, hands-on crafts, and interpretation of exhibit areas. Each fall, we look for students with an interest in STEM to help staff these exhibits and run activities in various science fields geared towards our young audience. In addition to helping ECHO fulfill its mission, participants will gain valuable science content knowledge, job skills, a stipend of $1000 for the year, social interactions with new peers, and leadership experience.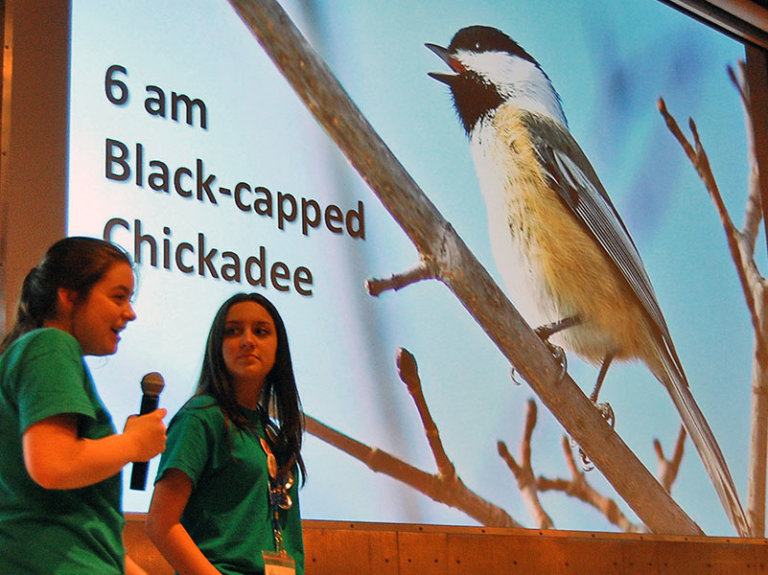 Who is it for?
E-Team is for all 9-12th grade students who are able to commit to involvement for the entire academic year. E-team members will spend a few hours on Saturday or Sunday in the museum to gain hands-on job experience with the opportunity to get extra hours on Wednesdays. Students will also meet virtually during a weekday (most likely Wednesdays) to discuss science careers and be introduced to STEM professionals in the state of Vermont and learn the job skills and leadership skills necessary to be successful not only in their position at ECHO but in the workforce in general.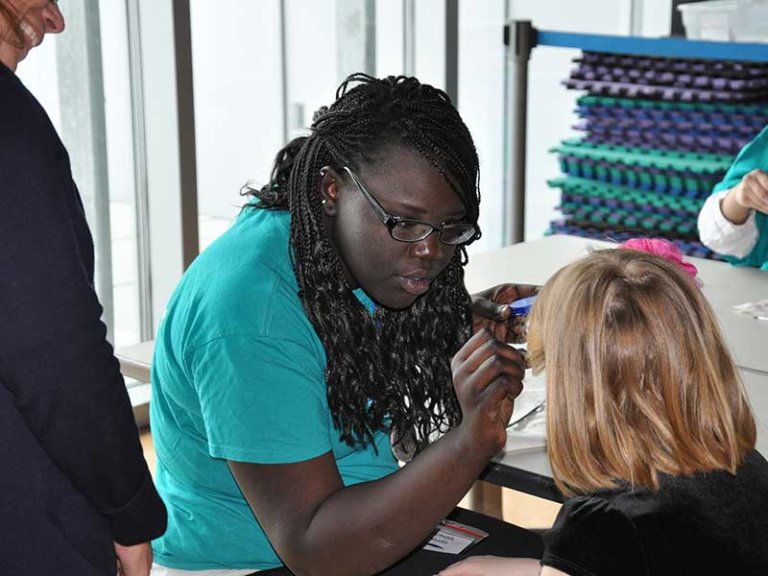 Other Teen Volunteer Opportunities
If you are 16 or over consider becoming an education or animal care volunteer. Every semester we have many volunteer positions that are important to making ECHO a leading educational institution and valuable community resource. ECHO Education Volunteers help the public learn about the many animals found here at the museum and in the local environment as well as the fascinating culture and history of the Lake Champlain Basin. ECHO Animal-Care volunteers assist our staff with caring for and managing the more than 70 species of animals in our collection.
Develop skills in working with people of all ages, help interpret our exhibit galleries, discovery spaces, and live animals and help ECHO maintain the commitment to delighting and educating all of our guests. Volunteers help bring the exhibits alive for all of our visitors.