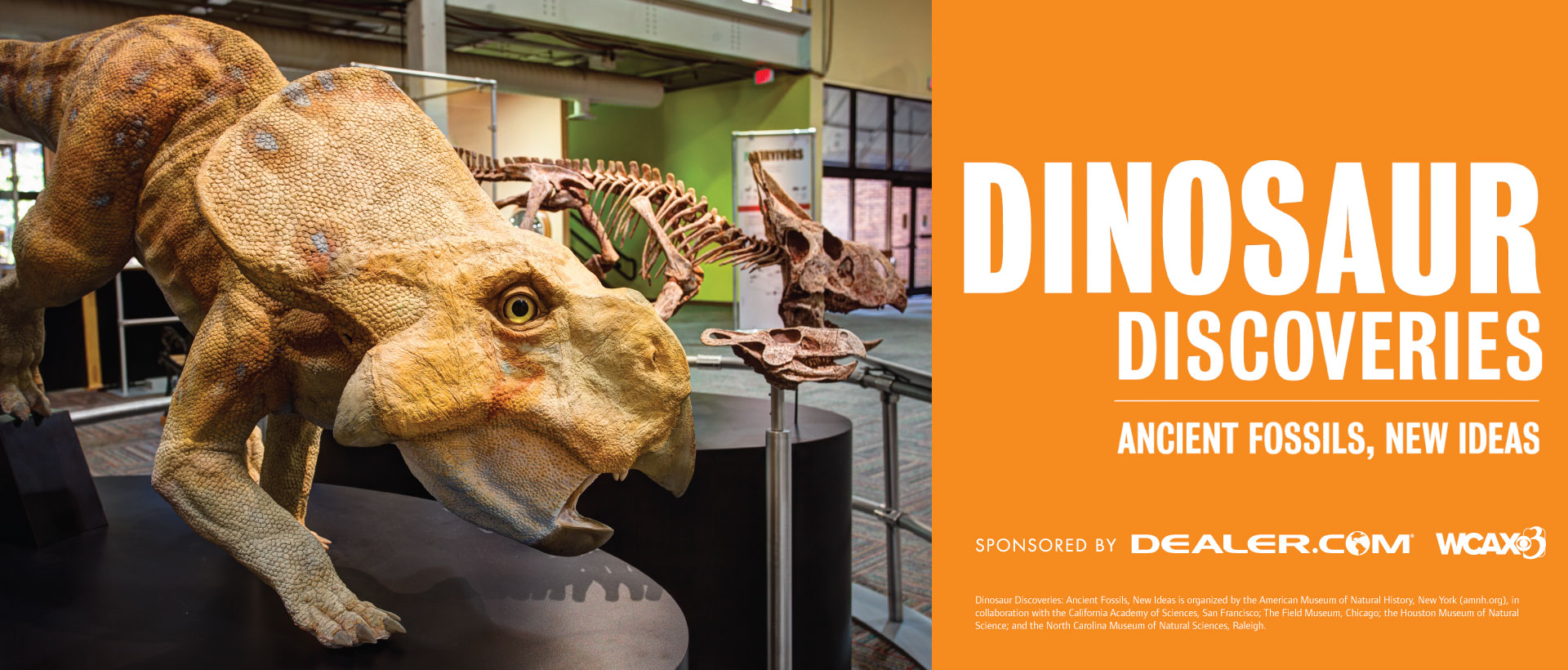 Dinosaur Discoveries: Ancient Fossils, New Ideas
Open thru Sunday, May 15
Free for ECHO Members or with Admission
This exciting exhibition showcases the world of modern paleontology, introducing a dynamic vision of dinosaurs and the scientists who study them. New discoveries and technologies reveal how dinosaurs lived, moved, and behaved. Find out how advanced technologies allow scientists to look at fossils in fresh ways. Examine realistic models and casts, and see dinosaurs walk, run, and move their long necks in fantastic computer simulations. Thank you to our sponsor, Dealer.com.
Credit: Dinosaur Discoveries: Ancient Fossils, New Ideas is organized by the American Museum of Natural History, New York (amnh.org), in collaboration with the California Academy of Sciences, San Francisco; The Field Museum, Chicago; the Houston Museum of Natural Science; and the North Carolina Museum of Natural Sciences, Raleigh.
Attention Educators: check out the Dinosaur Discoveries Eductor's Guide to use before you visit!