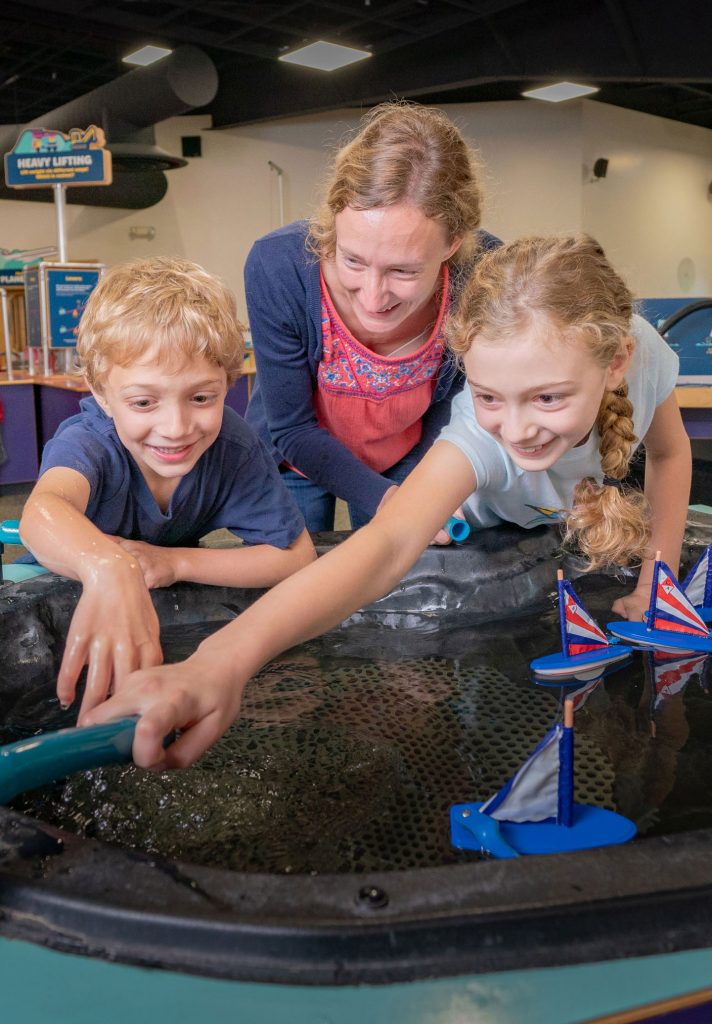 From Here to There Exhibit
Saturday, October 2, 2021 thru Sunday, January 2, 2022
Free for ECHO Members or with Admission
Explore the science of how things move by land, sea, and air in the From Here to There exhibit! Lift, launch, and levitate as you experiment with hands-on exhibits that make learning about gravity, friction, and the laws of motion fun. Turn up the heat to launch a colorful hot air balloon, operate an authentic canal lock system to move a boat from one water level to the next, and experiment with pneumatics, pulleys, hydraulics and levers to see what kind of mechanical advantage works best.
Members-Only Opening on Saturday, October 2, 9-10 am
RSVP Here
All ECHO Members are welcomed to come enjoy an exclusive first look at ECHO's From Here to There special exhibit! During this event the entire Museum will be open to explore and discover. Questions? Contact Kelsey at kvonderlinn@echovermont.org
Not a Member? Become one now!
Funded by National Science Foundation. Created by Sciencenter and Rochester Museum & Science Center.
Teacher Materials
Download Exhibit Descriptions
Download Benchmarks for Science Literacy
Download Air Explorations Lesson Plans
Download Land Explorations Lesson Plans
Download Sea Explorations Lesson Plans