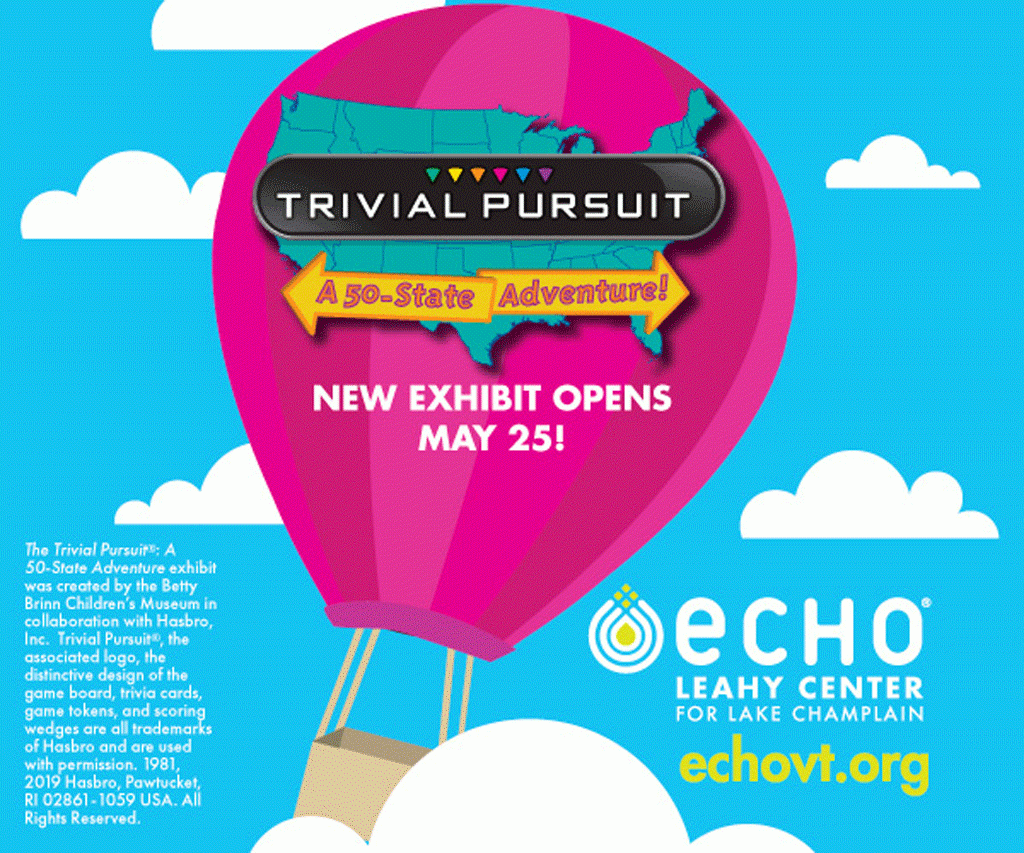 Trivial Pursuit: A 50-State Adventure!
May 25 thru September 15
Have you ever wondered what it is like to power a riverboat down the Mississippi? Hit a home run at Fenway Park? Ride a mule into the Grand Canyon? Snorkel in Hawaii? Starting May 25 you can find out, bring the family to ECHO's newest exhibit—Trivial Pursuit®, A 50-State Adventure! Interact with more than 50 hands-on activities and fun trivia that highlights our nation's beauty, history, beloved pastimes, and rich culture. Fun, interactive learning opportunities help families explore the geography, science, history, and uniqueness of the United States. Test your knowledge and challenge yourself to find the answers to win a "piece of the pie"! The whole family will learn something new as they play together.
Generously sponsored by Hickok and Boardman.