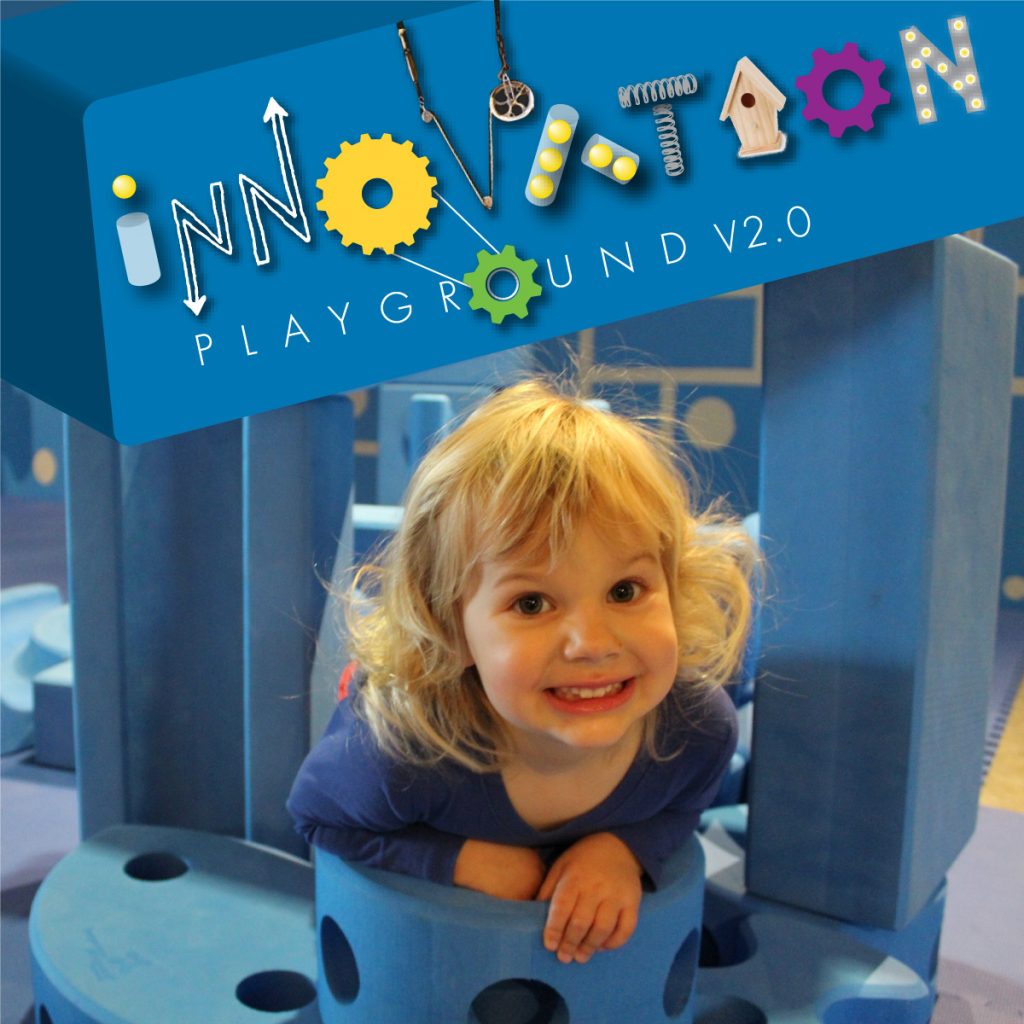 INNOVATION PLAYGROUND V2.0
ECHO's hands-on, interactive exhibit is back again –
Create. Build. Tinker. Even more!
Open thru January 6, 2019
The Innovation Playground Exhibit celebrates lifelong play and its role in sparking technological, social, and artistic innovation in our community. Visitors of all ages will unleash their imaginations building life-size worlds out of giant blue blocks; swimming and soaring alongside virtual wildlife; and inventing contraptions in our maker space.
In partnership with the Jefferson Project at Lake George (A collaboration between Rensselaer Polytechnic Institute, IBM Research, and The FUND for Lake George), the Emergent Media Center at Champlain College, YouthBuild at ReSOURCE VT, and American Institute of Architects Vermont.