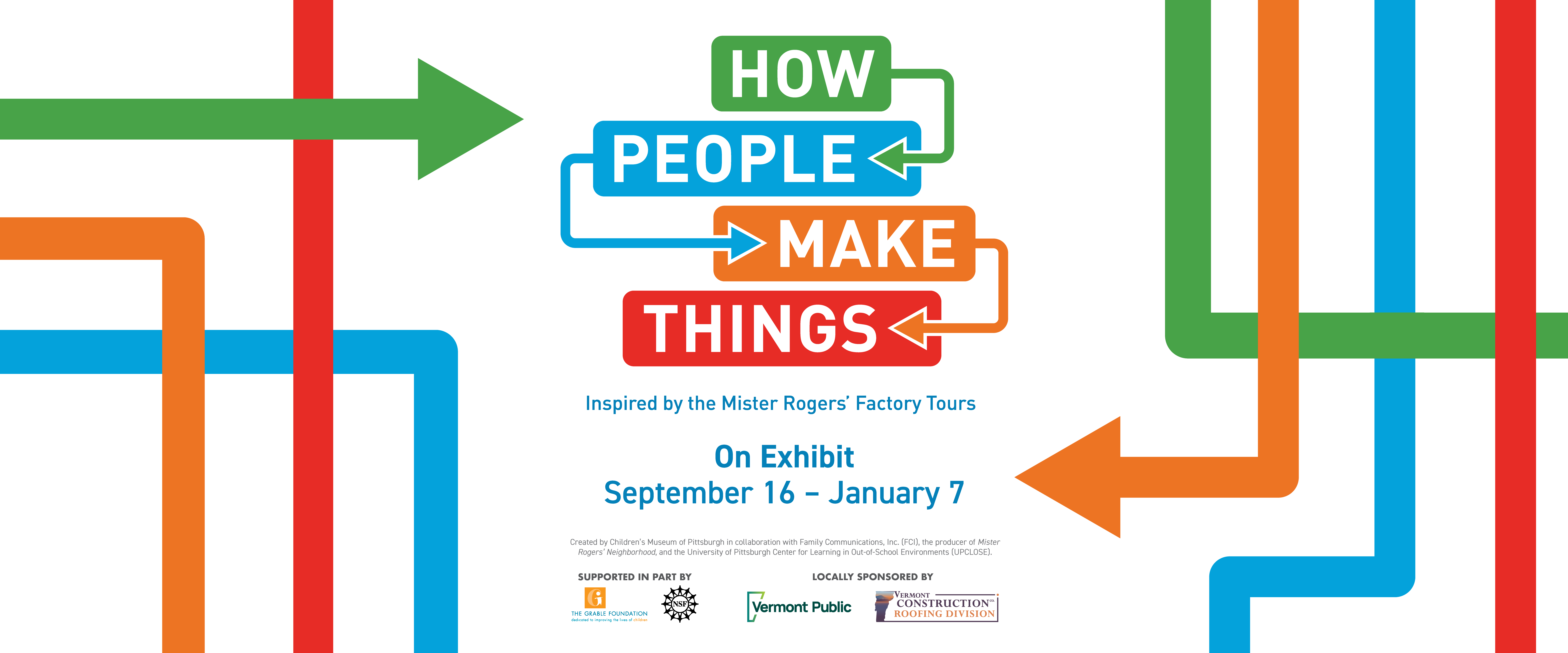 How People Make Things: Inspired by the Mister Rogers' Factory Tours
Saturday, September 16, 2023 – Sunday, January 7, 2024
Free with Admission or ECHO Membership
Join Mister Rogers on the factory floor to learn how familiar toys and objects are made and get to know the people, ideas, and technology used to transform raw materials into manufactured products. 
At How People Make Things, visitors can:
Try your hand at deforming a wire.

Cut and assemble a paper box or horse. 

Mold melted wax into a spoon.

Assemble a model trolley and test your skills on the testing track.

See Mister Rogers visit real factories in videos from

Mister Rogers' Neighborhood.
How People Make Things was created by Children's Museum of Pittsburgh in collaboration with Family Communications, Inc. (FCI), the producer of Mister Rogers' Neighborhood, and the University of Pittsburgh Center for Learning in Out-of-School Environments (UPCLOSE). The exhibit was supported in part by the National Science Foundation and The Grable Foundation.
This exhibit is locally sponsored by Vermont Public and the Vermont Construction Company Roofing Division.
Educators, download the How People Make Things Educator's Guide here.