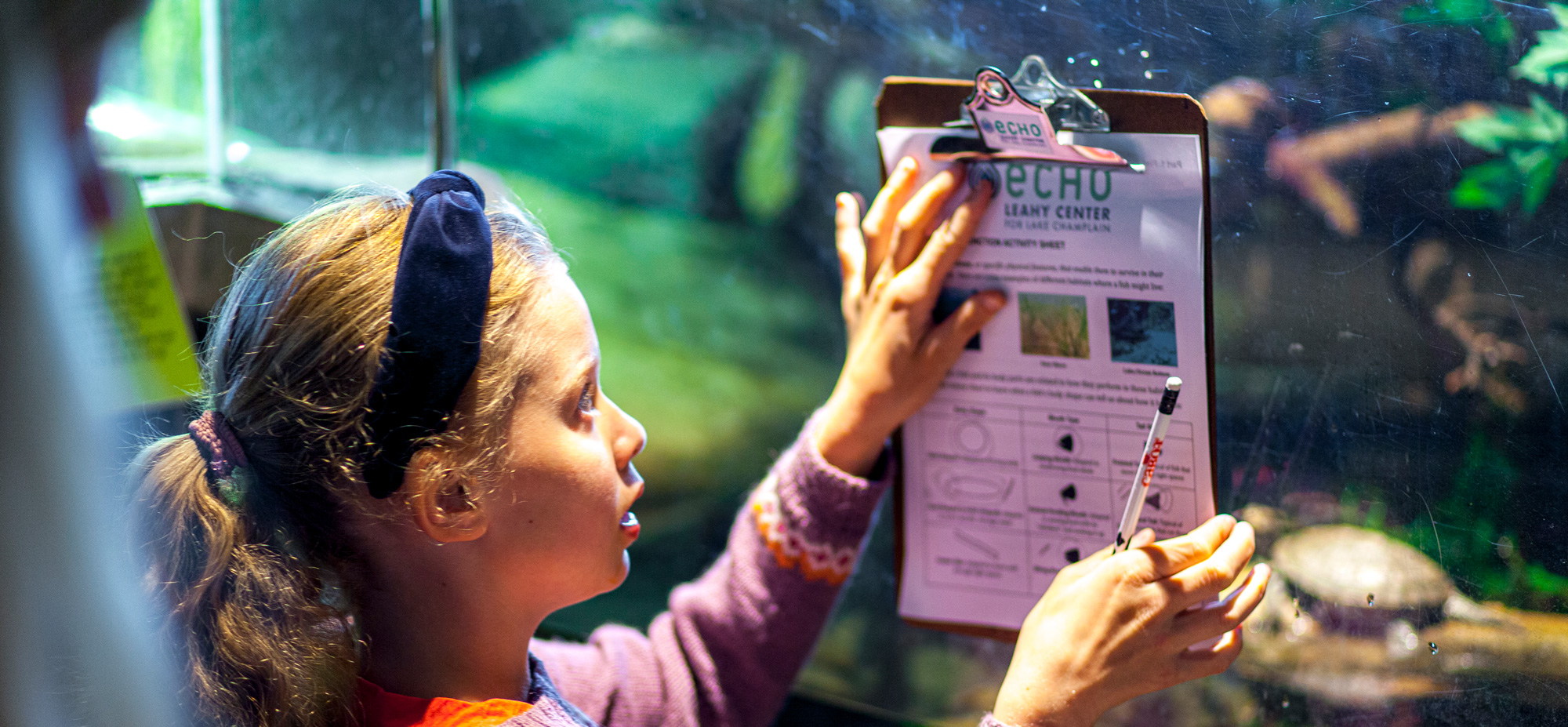 ECHO Treks
Disclaimer: Due to the nature of changing or updating of exhibits, answers to portions of these treks may not be found by your students. Please check with the greeter of your group upon arrival for details on which segments are not applicable.
ECHO Inquiry Treks are discussion prompts and questions for small groups linked to specific exhibit areas at ECHO. The intent of ECHO Treks is to drive dialogue between students and chaperones/teachers as they explore key exhibits related to their selected Teacher's Choice program. Question samples are available upon request.
ECHO Self-Guided Treks are individual or partner scavenger hunt worksheets that direct student learning as they explore ECHO's themes of Ecology, Culture, History, and Opportunity for stewardship. Students will sketch, count, read, inquire, estimate, and write as they move throughout the exhibits. When saved and brought back to your classroom, ECHO Treks are a great tool for post-trip reflection too. Find the appropriate grade level below and print the number of copies you will need. ECHO will supply the clipboards and pencils upon request.
Preparing for Your Visit
Download the 2019-2020 Educator's Guide
We are delighted that you have chosen ECHO as your field trip destination. Please read through the following information to ensure a smooth and successful trip. Be sure to share important information with chaperones and students and don't hesitate to contact us with any questions you might have.