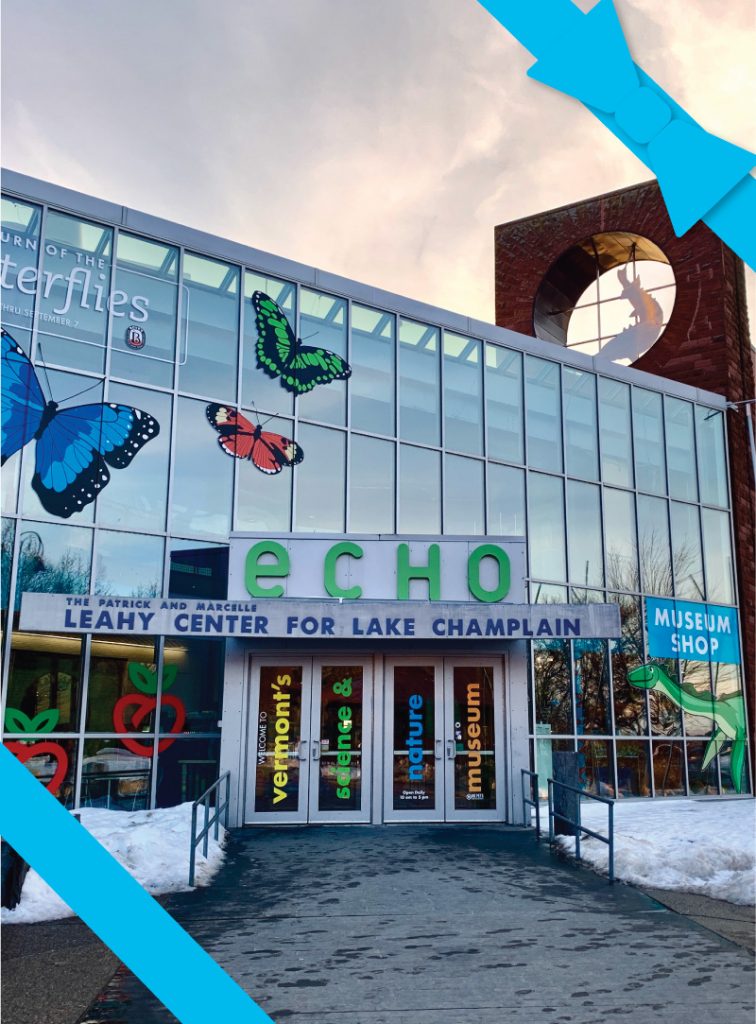 Gift the Joy of Scientific Discovery and Wonder of Nature
Please support ECHO's staff and educational programming today by purchasing a gift certificate to use at a later date.
Please select from the following gift certificates options:
$25, $50, $75, $100 ECHO gift certificates (Redeem in the Museum shop or for memberships, day passes, etc.)
Gift membership (Individual $50.00; Dual $90.00; Small Household $140.00; Large Household $150.00; Household Plus $170.00. Click here for more membership details.)
Birthday party gift certificate ($225-$335 depending upon package. Click here for more birthday info.)
Please contact Kelsey VonDerLinn at info@echovermont.org or 802-864-1848 to process your gift certificate over the phone. Once purchased, Kelsey will email your digital gift certificate.