In the coming months, two solar eclipses will be visible from ECHO's home in Burlington, Vermont:
the October 14, 2023 Partial Solar Eclipse
and
April 8, 2024 Total Solar Eclipse
. 
ECHO will host activities, viewings, and educational programming around both upcoming eclipses. Check back on this page regularly for schedules and information. 
Educators, visit our Teacher Resource Page for educational resources and activities.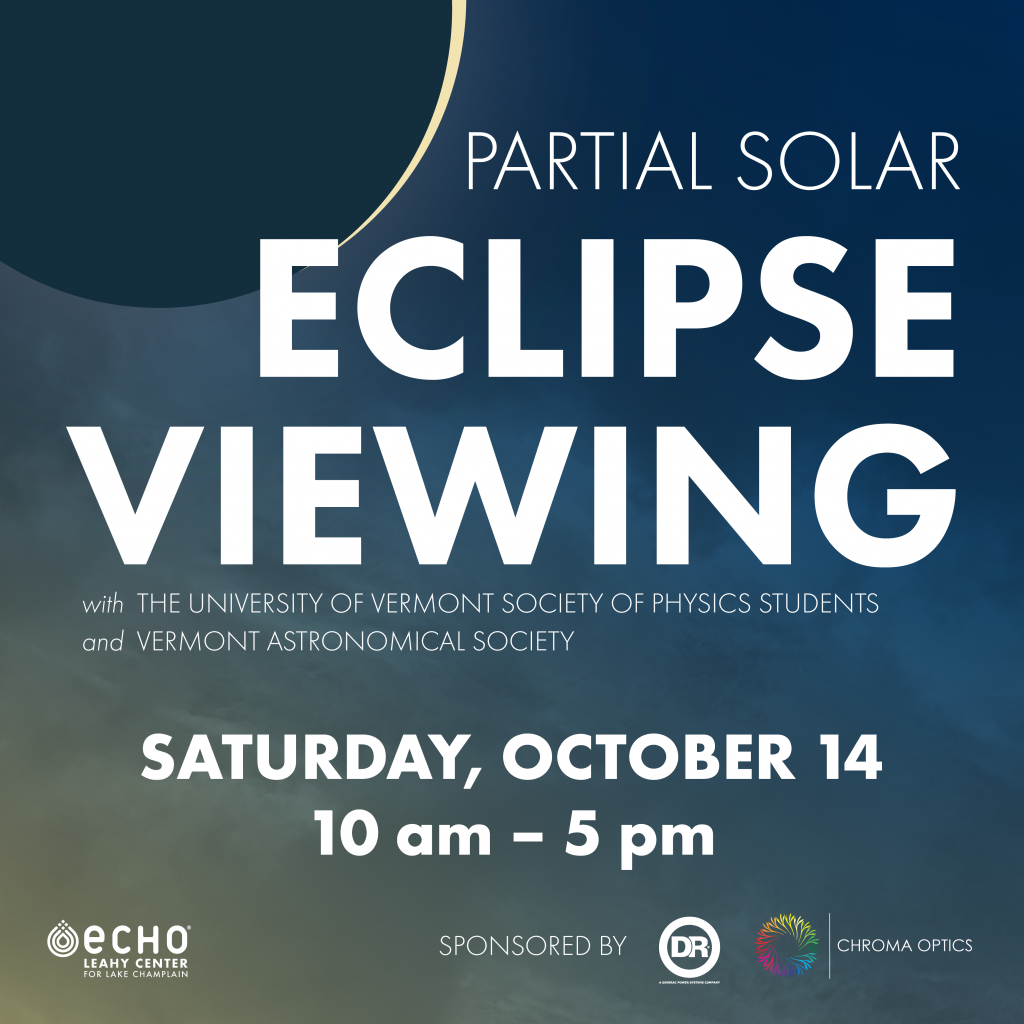 October 14, 2023 Partial Eclipse 
Join ECHO, the University of Vermont Society of Physics Students, and Vermont Astronomical Society for the partial solar eclipse taking place 12:12 pm – 2:26 pm on Saturday, October 14. Enjoy a variety of sun-safe viewing techniques, including sun-oculars, telescope projections, and eclipse glasses. Watch the full annular eclipse, or ring of fire, live-streamed from the American Southwest. Take part in family-friendly, hands-on activities to learn more about this awe-inspiring astronomical event. 
Personal eclipse glasses available with admission (pay-what-you-can, suggested donation of $3 each). Glasses can be reused for the total solar eclipse taking place in Vermont on April 8, 2024. 
Eclipse Timing
Begins: 12:12 pm
Maximum: 1:19 pm
Ends: 2:26 pm
Eclipse activities and sun viewing ongoing, 10 am – 5 pm.
Thank you to our event sponsors, Generac DR Power and Chroma Optics.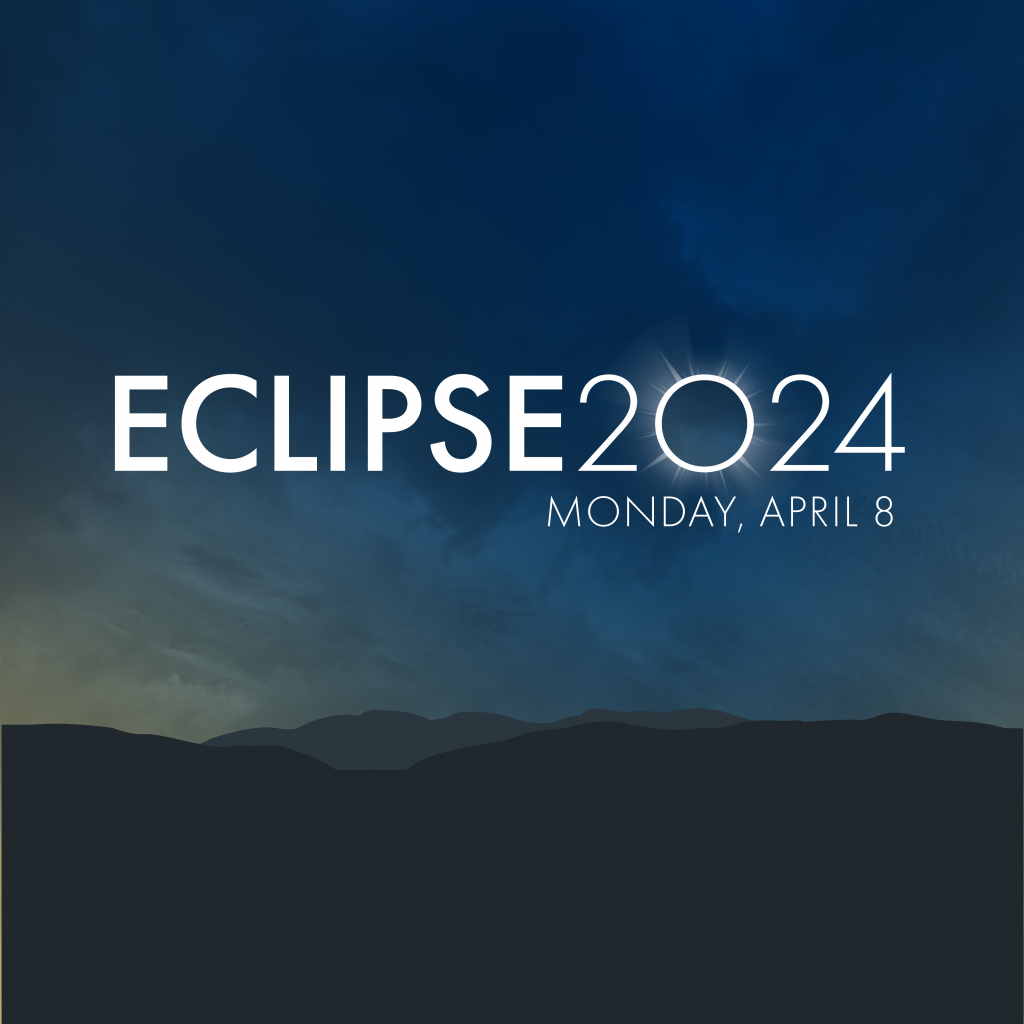 April 8, 2024 Total Eclipse 
Northern Vermont will experience a total solar eclipse on April 8, 2024. 
Check back in the coming months for more information about this historic event!
While you wait, check out these activities and resources: 
Interested in being an event sponsor? Contact Nicole Bova, Director of Development, nbova@echovermont.org
Please note: The Leahy Center for Lake Champlain Inc. (dba "ECHO") assumes no responsibility for any injury suffered by you as a result of your participation in one of ECHO's eclipse activities. Neither you, nor the heirs, administrators, executors, and assigns of either shall ever institute or aid in the institution of any action at law or otherwise against ECHO on account of any injury to you or your property resulting from your participation in one of ECHO's eclipse activities You for yourselves and your heirs, administrators, executors and assigns HEREBY RELEASE the Leahy Center for Lake Champlain Inc., its Board of Governors, Trustees, Officers, employees and agents from and against any and all claims for personal injuries to you or loss of or damage to your property arising out of your participation in one of ECHO's eclipse activities.