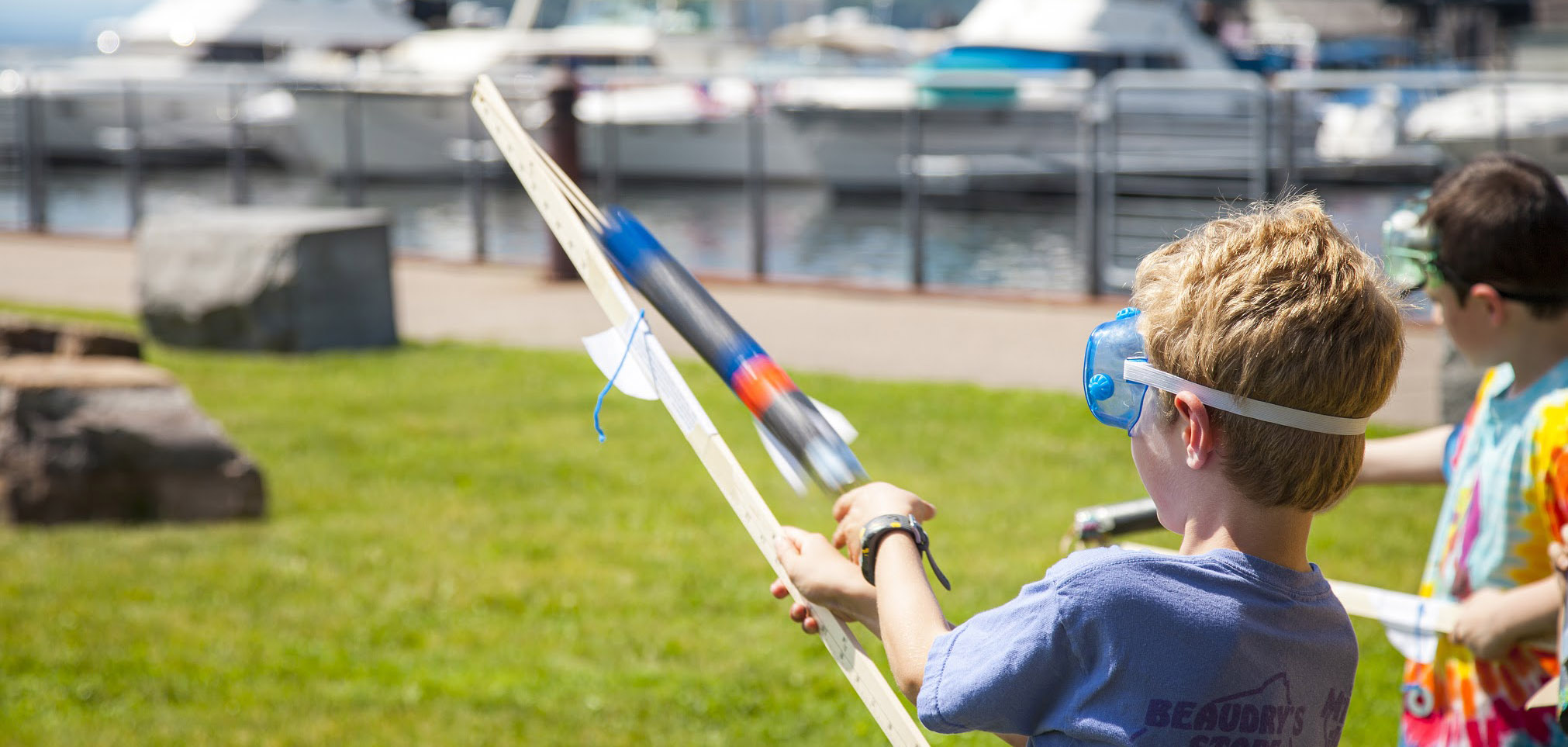 ECHO offers one-day and week-long science, stewardship, and design themed day camps during summer break and school vacation
Set against the backdrop of the bustling Burlington Waterfront, a day at ECHO camp can move from an impromptu, behind-the-scenes observation of ECHO's animal care activities to a lakeside game of Turtle Tag to an underwater robot-enabled search for Champ.
General Info
Thank you to all our families who participated in our Summer 2020 camps. Please check this page for future updates when we have more info on upcoming vacation camps.
CAMP SCHOLARSHIPS: ECHO has limited scholarship funds available for those requiring financial assistance to participate in our camps. Click here to apply.
Questions? Contact camps@echovermont.org
Camp Emergency Cell Phone Number:
(802) 503-8986
Camp Staff
Our stellar camp team is composed of year-round ECHO educators, seasonal staff with backgrounds in science and education, and members of ECHO's environmental teen leadership program. We believe the intimate, responsive atmosphere of our camps is what makes ECHO Camps a truly engaging experience. Therefore, we ensure a low instructor-to-child ratio of approximately 1:6. Past guest instructors have included scientists from UVM's Rubenstein Ecosystem Science Lab, members of ECHO's animal care team, and robotic engineers from Greensea Systems Inc.