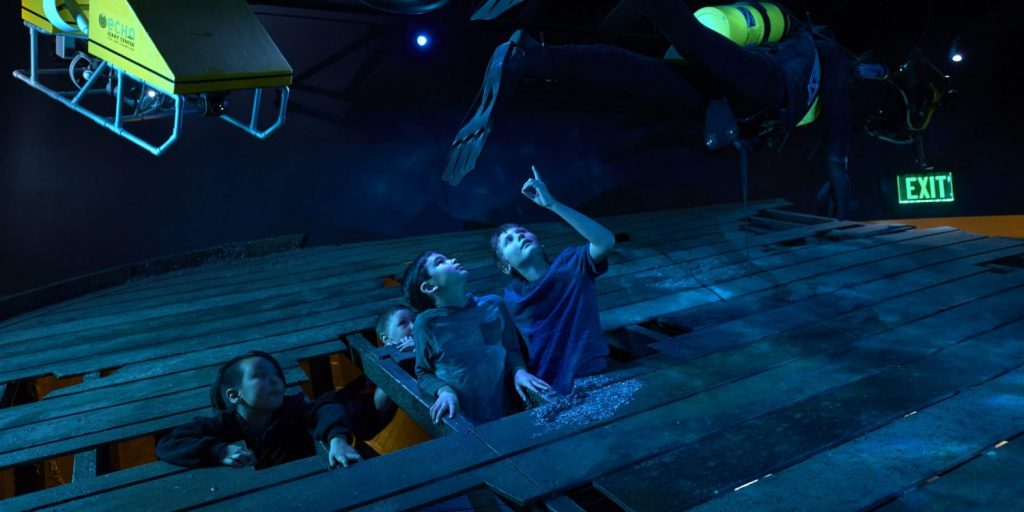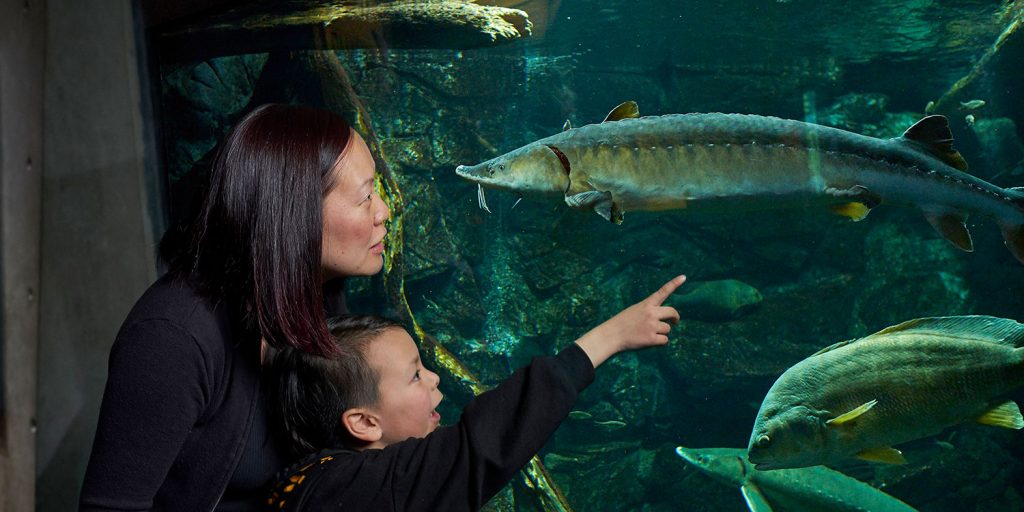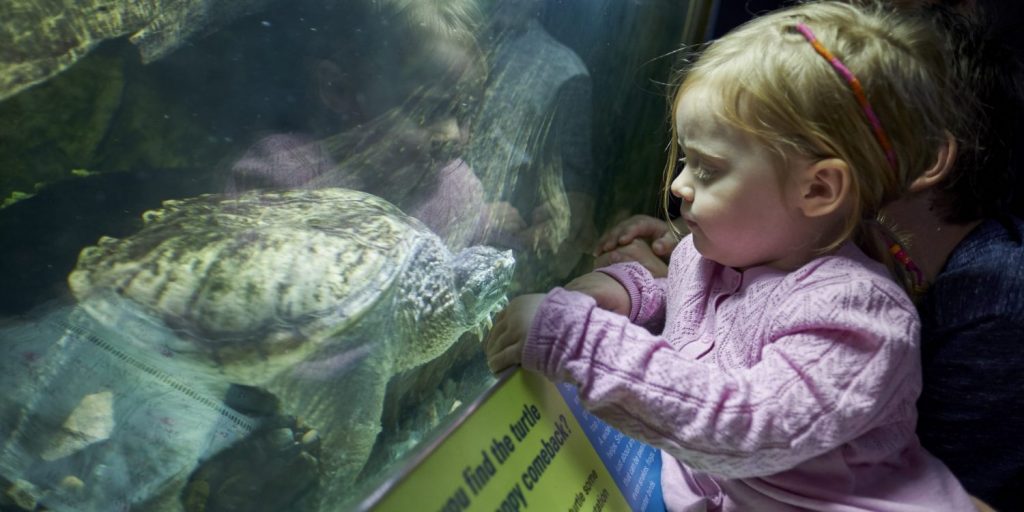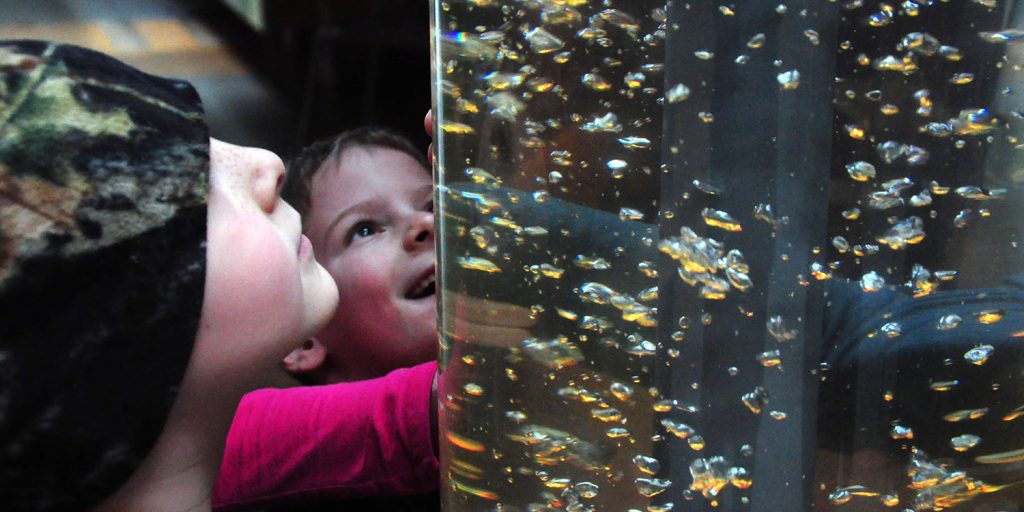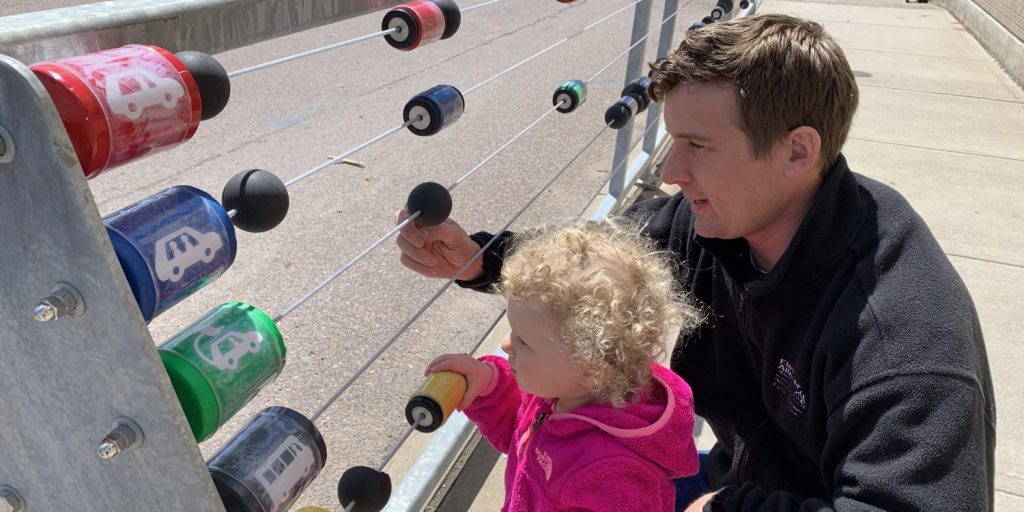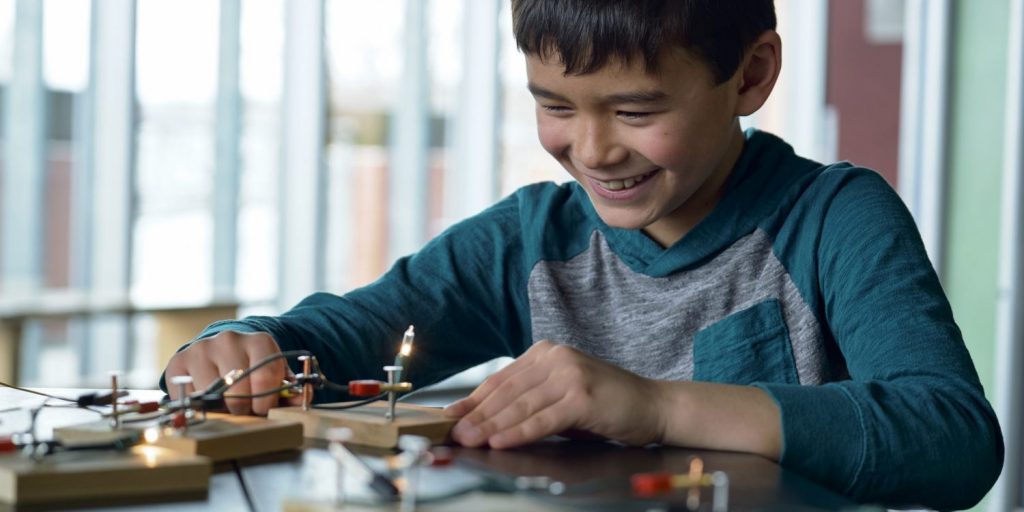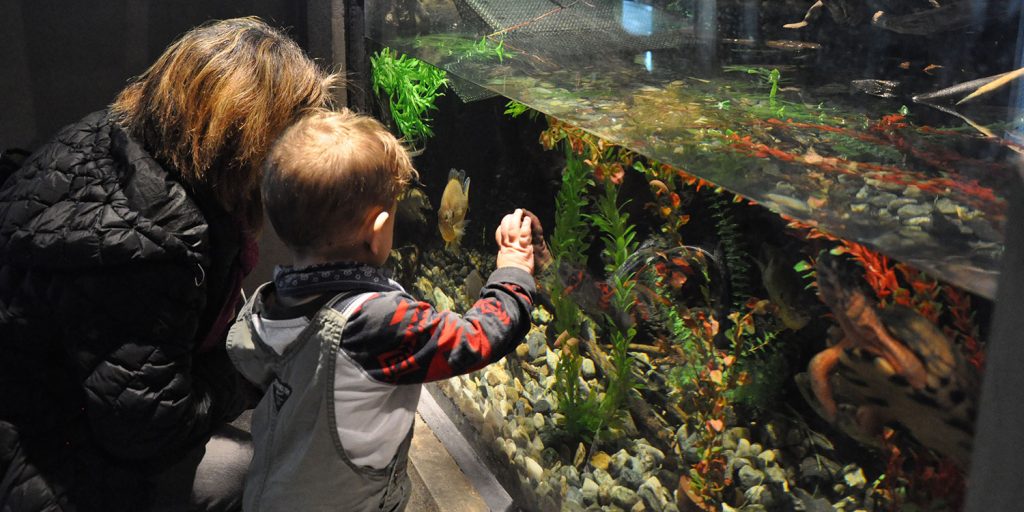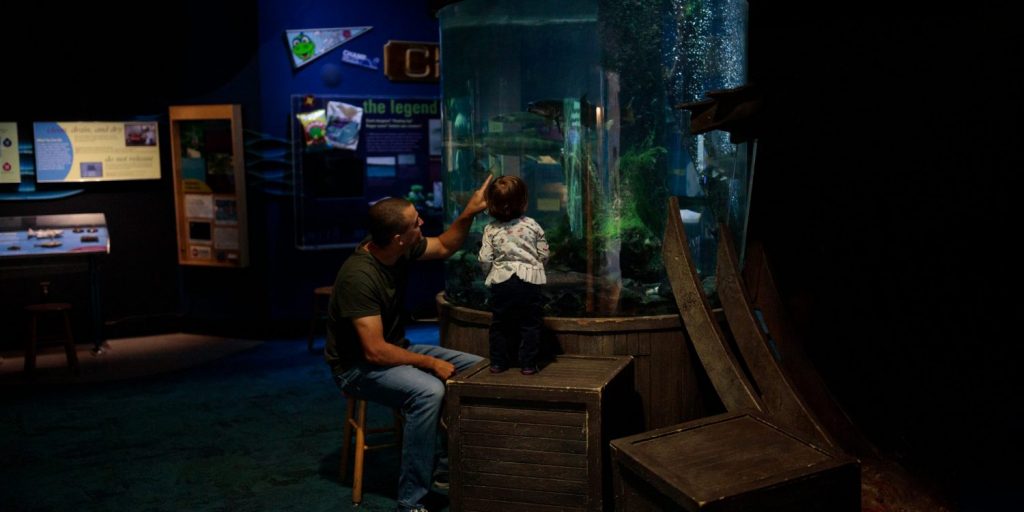 Engaging families in the joy of scientific discovery and wonder of nature
ECHO's engaging, interesting, relevant and fun exhibits and programming that make sure that each visit offers something new and something memorable. From the more than 70 species of animal ambassadors to a look ahead at what must be done to keep Lake Champlain healthy and vibrant, ECHO has something for everyone.
Into the Lake
Land of Opportunity
Indigenous Expressions
Energy Commons
Into the Lake
Dive into the Lake with us and discover the mysteries hidden below.
Explore a life-sized recreation of The General Butler, which is 1876 set sail from Isle La Motte, destined for Burlington. As The General Butler approached Burlington's breakwater, an intense winter storm stirred up incredible waves that raised and smashed the Butler into Burlington's breakwater. Moments later, as the last of the vessel's crew jumped ship, down it went to the bottom of the lake. Explore a life-sized recreation of this shipwreck and learn about this and the estimated 300 other shipwrecks that make up Vermont's Underwater Historic Preserve in Lake Champlain.
Is the Legend of Champ a myth or reality? In 1609 Samuel de Champlain spotted a twenty foot serpent in what was to become Lake Champlain. The Abenaki and Iroquois cultures have their own legends about a Lake creature. So does Champ exist? You decide! See images from Champ sightings. Discover the stories of those who have seen Champ, and hear biologists' reflections on whether or not Champ lives in Lake Champlain.
The Lake Champlain Aquatic Display contains some of the biggest and most impressive fish found both at ECHO and in Lake Champlain.
Land of Opportunity
Indigenous Expressions
Energy Commons