How People Make Things Exhibit
October 3 @ 10:00 am

-

5:00 pm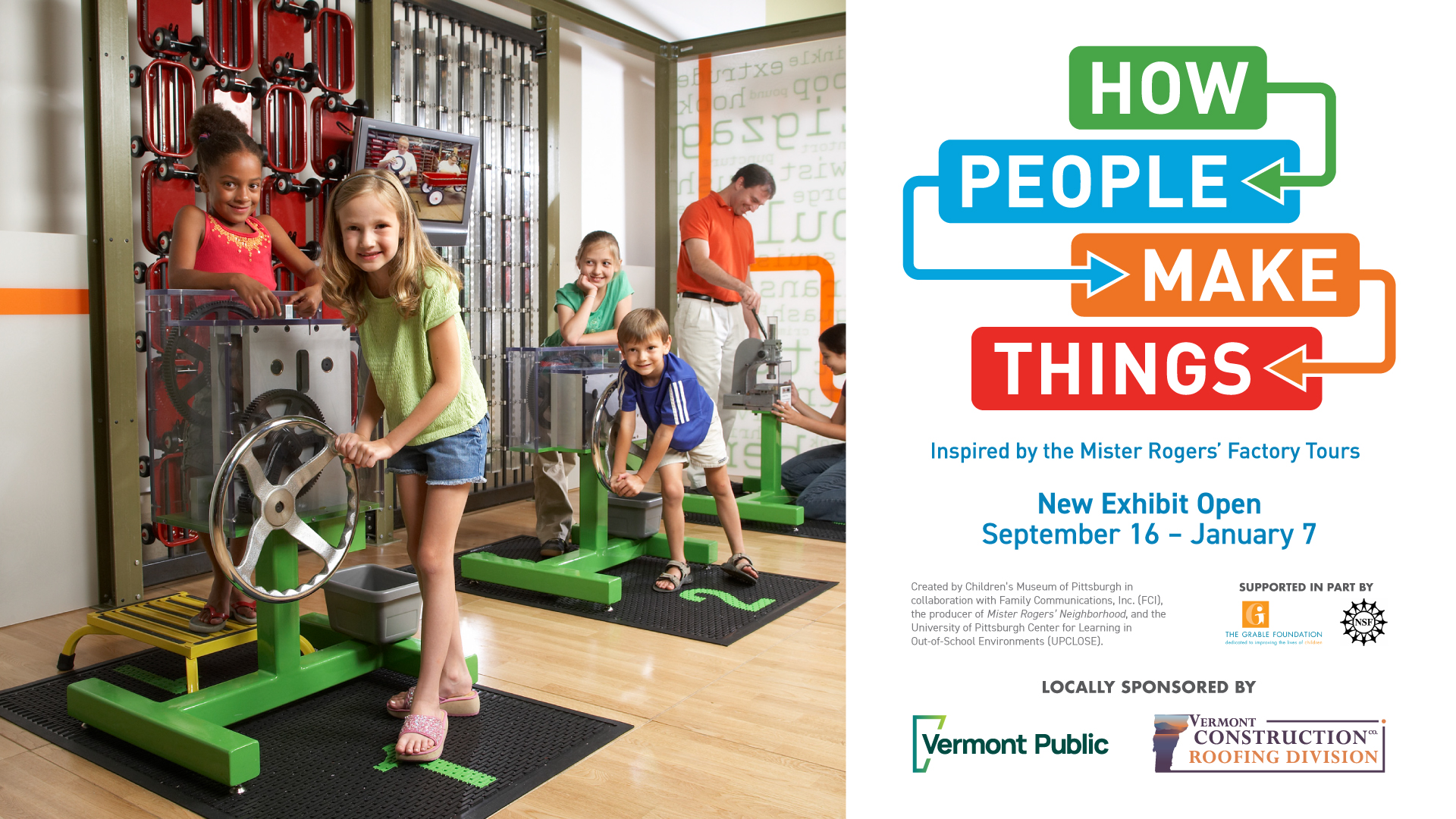 How People Make Things Exhibit
September 16, 2023 – January 7, 2024
Every object in our world has a story of how it is made. How People Make Things tells that story by bringing the manufacturing experience to life and showing you the ways in which familiar childhood objects are made. Hands-on activities in cutting, molding, deforming and assembly show you the people, ideas and technology used to transform raw materials into finished products. In this exhibit, visitors can: Cut Wax using different sculpting tools and experience 3-dimensional cutting by hand. Deform a wire by taking a straight wire into a spring shape by winding it around the metal shaft. Mold spoons using real melted wax. Assemble a trolley and test your skills on the testing track. See Fred Rogers visit real manufacturing factories in vintage Picture Picture videos from the original Mister Rogers' Neighborhood Series.
Created by Children's Museum of Pittsburgh in collaboration with Family Communications, Inc. (FCI), the producer of Mister Rogers' Neighborhood, and the University of Pittsburgh Center for Learning in Out-of-School Environments (UPCLOSE).
Locally sponsored by Vermont Public and Vermont Construction Company.